Senior Operations Manager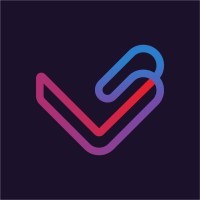 VenoStent
Operations · Full-time
Houston, TX, USA
Posted on Wednesday, August 30, 2023
Senior Operations Manager
Houston, TX
VenoStent is a clinical-stage, venture-backed medical device company that is developing bioresorbable polymer wraps to improve vascular surgery.
The company is expanding its operations and is looking for an onsite Senior Operations Manager to establish and maintain VenoStent's new facility operations in accordance with all relevant safety, regulatory, and good manufacturing guidance.
Specific tasks can and will include:
Establish and maintain labs, ISO Class VII cleanrooms and associated controlled environments in accordance with relevant regulatory bodies and guidelines (cGMP, ISO, FDA, OSHA). Tasks will include establishing, maintaining and tracking of environmental, health and safety, quality, cleanliness, and equipment control.
Establishing and maintaining building management system and monitoring software for equipment and controlled areas.
Manage calibration, record keeping, and controls of general lab equipment including refrigerators, freezers, and more.
Establish preventative maintenance of equipment protocols.
Establish proper warehousing, storage, and inventory control of raw materials, finished goods, and mfg. supplies.
Establish work orders and material requisitions according to previously established manufacturing sequences and lead times through production planning.
Establish and recommend ideal shipping methods, routing, and carriers to meet necessary specifications and costs. Includes international shipments in accordance with international regulations.
Establish the overall receipt of all inventory and memo items and proper storage. Includes inspection for damage, loss, or defect.
Establish proper ERP software to perform all inventory transactions.
Develop and manage effective relationships with vendors/suppliers to improve on-time delivery/service, quality, and cost.
Establish and maintain EH&S policies, programs, and practices. Includes facility walkthroughs and employee safety training.
Reporting and permitting of waste streams and hazardous materials in compliance with local, state, and federal agencies.
Establishing, maintaining, and tracking waste disposal in accordance with all local, state, and federal agencies
Providing support, as needed, and generate required technical documentation including standard operating procedures (SOPs), training manuals and validation protocols in accordance with cGMP guidelines.
Establishing data hookups, protocols, and security for the company
Jointly, with management and engineering team, setting technical objectives for projects.
Ensure the Company is performing manufacturing and laboratory management tasks in a manner which is consistent with established safety and environmental health protocol and appropriate governing bodies in the U.S. and Internationally.
Travel Requirements:
Occasional travel could be expected, dependent on project assignments.
Required Education and Years / Area of Experience:
Minimum of 5 years' experience in laboratory operations management
Minimum of 5 years' experience in Biotechnology, Pharmaceutical, or Device industries
Knowledge of OSHA, DoT, EPA regulations and guidelines
Familiarity with cGMP, ISO, FDA regulations and guidelines
Experience with modeling of processes and process flows
Skills related to the tasks above
Undergrad degree preferred
On-Site: Houston, TX
VenoStent is an equal opportunity employer.