Senior Process Engineer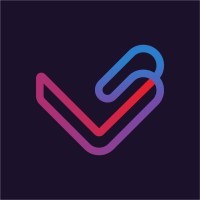 VenoStent
Houston, TX, USA
Posted on Friday, April 1, 2022
Absorbable wrap for blood vessels
VenoStent has developed a bioresorbable, 3D-printable, shape memory polymer for a host of biomedical applications, the first of which is addressing access failures in dialysis patients.
Perivascular wrapping is an extremely promising field, but most modalities have failed due to inferior, legacy technology. Bioresorbable SMPs have the potential to address the problems that previous materials, like the shape memory alloy, nitinol, faced, such as kinking issues. Moreover, this technology can be any time a vein-artery connection is made, such as coronary and peripheral artery bypass grafting.
Between the two founders, we've been working on this for about ten years
VenoStent is a fast-growing, Y Combinator, venture-backed biomaterials and medical device company that is developing bioresorbable shape memory polymers to transform vascular surgery.
Much of our success will be predicated on scaling our manufacturing process and we are looking for a Process Engineer with a chemical engineering background to help us in that process.
Our Senior Process Engineer will be responsible for scaling our manufacturing including setting up our new lab and facilities, scaling our polymer synthesis, building out our clean room manufacturing, guided by GLP, cGMP, CFR and ISO standards.
• Develop methods and processes for scaling polymer synthesis and 3D-printed manufacturing in a clean room setting• Manage new facility to be compliant with all regulatory bodies including FDA, EPA, and DOT• Work closely with manufacturing and operations teams to bring product through first-in-human clinical trials and through FDA clinical trials and early commercialization• Provide leadership cGMP manufacturing process in for new Class II/ III medical device• Provide support, as needed, and generate required technical documentation including standard operating procedures (SOPs), training manuals and validation protocols in accordance with cGMP guidelines• Design and execute protocols for product development and prepare documentation related to procedures, training, work instructions, validations, reports, etc.• Jointly, with management and engineering team, set technical objectives for projects• Work in a cross-functional environment: link between research, development, quality, engineering, commercialization, and manufacturing to deliver targeted results• Provide process engineering skills for scale-up manufacturing processes and facility• Provide leadership for product stewardship through clinical trials, and ultimately commercialization• Use rigorous tools to deliver results including innovative methodologies, scientific method, potential problem analysis, decision analyses, risk assessments, DMAIC, LEAN, etc.• Use engineering principles and data to solve problems• Develop, maintain and deliver to project timelines• Deliver, via team, IP and written documentationTravel Requirements:• Occasional travel could be expected, dependent on project assignments.
Required Education and Years / Area of Experience:• PhD in chemical engineering preferred but not necessary, Bachelor's or Master's in an Engineering discipline (Materials Science or Chemical Engineering preferred, or Bioengineering / Biomedical Egnineering) required• 5+ years of project experience in Manufacturing or Engineering roles• Leadership demonstrated on project teams responsible for implementation of new products or processes into manufacturingPreferred Skills:• Technical competence in Chemical Engineering, Process Engineering, and/or Material Science• Experience in plant engineering• Experience working in and scaling an early-stage company• Experience with modeling of processes• Experience dealing with vendors and consultants as needed for projects• Experience in installation and commissioning of production equipment as well as production operations• Experience in plant engineering and chemical process optimization• Work experience in medical devices / polymers / 3D printing• Experience in process optimization and development• Experience in the field of EX (explosion protection)• Proven experience of successfully developing and delivering technical projects to manufacturing• Proven project leadership, including ability to achieve results through matrix organization or team• Achieve results through application of rigorous project management methods• Familiarity with innovative processes and ability to contribute at all stages• Skills and experience with Design of Experiments methodologies and the scientific method• Creative problem solving and a strong, independent work ethic that drives one to take on new challenges
Our technology is essentially two-fold: (1) perivascular wrapping to improve vascular surgeries (hemodialysis, PABG, CABG, for example) and (2) our proprietary bioresorbable, shape memory polymer.
Vascular wrapping is exactly what it sounds like - wrapping vessels. Think of it like cling wrap for veins. When bypass grafting is conducted, oftentimes (>50% for hemodialysis within one-year) the veins "mal-adapt," meaning they never mature enough to become usable. Obviously this is a massive problem. This artery-mimetic wrap - has similar physical properties to an artery - basically works by (1) physically supporting the vein as it "arterializes" - turns into an artery-like thing and (2) induces this outward remodeling process by which cells migrate towards the site of injury - towards the wrap - and thus, cause the vein to mature. As the vein matures, the material slowly bioresorbs until it is essentially incorporated into the body and the vein has matured. Magic!
Our material itself has all sorts of other interested characteristics - it's sticky, it induces neovascularization, and it is bioresorbable. And pretty much all these things are highly tunable, meaning we can make it degrade slower or faster depending on the application, we can make it more or less stretchy, more or less sticky, etc. This has all sorts of interesting applications, such as aneurysmal filler - much further down the developmental line!