Jr Mechanical Engineer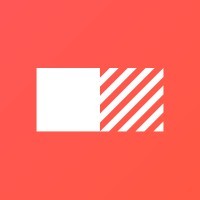 Picnic
Other Engineering
Seattle, WA, USA
Posted on Friday, May 26, 2023
Ever wondered what it's like to collaborate with a team of smart, passionate, customer-focused people who are pursuing a common goal and having fun while they're at it? Wonder no more! Bring your own passion and expertise to Picnic® Works. We're leaders in the food automation space and right now we're building and delivering the Picnic Pizza Station, an automated pizza assembly system.
To help us grow, we seek a motivated self-driven Mechanical Engineer who is passionate about food and automation to design clean sheet mechanisms and take on the design and refinement of robotic food processing systems. This role will be involved in all phases of product development.
You will move fast – we have an in-house prototyping shop so that we can quickly iterate. Key to your success will be the ability to test your rapid prototypes and then make good decisions when you have collected just enough data. You will be expected to collaborate or work independently as needed and participate in the evolution of company procedures.
This opportunity is like no other, providing the right candidate with new challenges, ability to have significant impact on building Picnic's future, and redefining commercial kitchen operations. Imagine applying your knowledge, expertise, and experience to doing something that has not been done before.
Requirements
Bachelor's degree or higher in Food or Mechanical Engineering
Minimum of 1 year of experience in product development or mechanism design
Minimum of 1 year of mechanical testing and validation
Demonstrated ability to deliver hardware products
Proficiency in SolidWorks or other parametric CAD software
Excellent demonstrated verbal and written communication skills
Demonstrated skill not only devising and executing tests, but analyzing results
Preferences
Experience designing mass-manufactured parts: injection molding, sheet metal, machining, vacuum forming, GD&T
Experience designing food-processing equipment
Experience in robotics and process automation
Experience with hand tools and machine tools
Experience as an employee in a kitchen
Picnic is transforming the future of food prep through reliable and thoughtful automation. A fast-growing company based in Seattle, Picnic combines roboticists, food scientists, engineers, developers, business leaders, and strategists to innovate technology that solves the pain points of the food service industry. The Picnic Pizza Station was envisioned, developed, and launched to save kitchens time, money, and labor, so employees can focus on the customer experience, and operators can future-proof their business.
Picnic is committed to building a team that represents a variety of backgrounds, perspectives, and skills. The more inclusive we are, the better our work will be. We are an equal opportunity employer and value equity and diversity at our company. We do not discriminate on the basis of race, religion, color, national origin, gender, sexual orientation, age, marital status, veteran status, or disability status.
We celebrate and live our values at work every day: respect, focus, innovation, passion, and ownership of outcomes.
Ready to have fun, do great work, and create new technology for food service? We're looking for you! See more about our team and see the Picnic Pizza Station in action at
https://
www.picnicworks.com