Field Support Engineer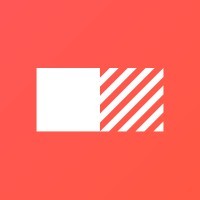 Picnic
Customer Service, Sales & Business Development
Seattle, WA, USA
Posted on Friday, May 26, 2023
Ever wondered what it's like to collaborate with a team of smart, passionate, customer-focused people who are pursuing a common goal and having fun while they're at it? Wonder no more! Bring your own passion and expertise to Picnic® Works. We're leaders in the food automation space and right now we're building and delivering the Picnic Pizza Station, an automated pizza assembly system.
We are seeking an exceptional candidate who is technical, hands-on, and customer-focused as a Field Support Engineer. The candidate will be responsible for the successful customer integration of Picnic Works' system into their operational system. This position requires working directly with our customers ensuring seamless robot integration. You will be traveling to customer sites for installation through onboarding, maintenance, and support to ensure customers and their part agents are adequately training to utilize Picnic Works' systems for their ongoing success. In addition, you will help advance Picnic's capabilities by learning about customers wants and needs.
This is an ideal position for those who like to be on the front lines with customers ensuring their success. An ideal candidate is one who enjoys traveling, working in restaurant kitchens, learning about customer needs, and being part of an extended team that develops solutions. The Field Support Engineer is a product expert who will help drive customer satisfaction, successful product adoption, and value recognition.
Responsibilities
Develop a deep understanding of our pizza system, its software, and other products we offer to customers
Understand customer's pain point and their specific needs to drive product adoption and value
Assist customers through implementation and onboarding by being on-site and training operators on the system
Provide on-site and virtual training, support, and maintenance to ensure customer adoption and satisfaction
Proactively monitor system performance and mitigate any issues before they occur (where possible) or escalate to the relevant teams and work towards solution speedily
Develop and improve tools, utilities, documentation, and troubleshooting methodologies based on the learnings from the field and in collaboration with engineering teams
Act as primary point of contact for any technical issues reported by customers; Act as the voice of the customer with internal teams for continuous improvement
Have an eye for design and usability in order to enhance customer experience by proposing intuitive workflows for better system integration
60-80% travel expected
Requirements/Preferences
3+ years of experience designing and supporting hardware and software integrated solutions for customers
BS in Engineering (Mechanical, Electrical, Industrial, or related field), preferred
Strong ability to be self-directed and work independently, with strong organization and documentation skills a must
Strong analytical problem solving, critical thinking and troubleshooting skills, and hands-on experience with hardware, tools, instruments, or diagnostic skills required
Strong customer satisfaction orientation with excellent communication and interpersonal skills
Excellent written and verbal communication skills
Ability to work cross-functionally and collaboratively
Experience in food-service restaurants back-of-house, preferred
Picnic is transforming the future of food prep through reliable and thoughtful automation. A fast-growing company based in Seattle, Picnic combines roboticists, food scientists, engineers, developers, business leaders, and strategists to innovate technology that solves the pain points of the food service industry. The Picnic Pizza Station was envisioned, developed, and launched to save kitchens time, money, and labor, so employees can focus on the customer experience, and operators can future-proof their business.
Picnic is committed to building a team that represents a variety of backgrounds, perspectives, and skills. The more inclusive we are, the better our work will be. We are an equal opportunity employer and value equity and diversity at our company. We do not discriminate on the basis of race, religion, color, national origin, gender, sexual orientation, age, marital status, veteran status, or disability status.
We celebrate and live our values at work every day: respect, focus, innovation, passion, and ownership of outcomes.
Ready to have fun, do great work, and create new technology for food service? We're looking for you! See more about our team and see the Picnic Pizza Station in action at
https://
www.picnicworks.com