Backend Developer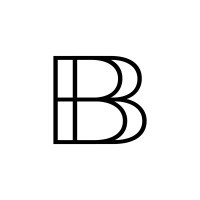 Mobio Interactive
Software Engineering
Ho Chi Minh City, Vietnam
Posted on Tuesday, May 24, 2022
Precision psychiatry at scale.
Our AI native remote patient monitoring and patient wellbeing support platform uses facial photoplethysmography (PPG) and deep neural networks to objectively quantify how well therapy works for each patient, and personalises safe and effective treatments accordingly. The resulting "measure-treat-measure" system has been clinically demonstrated to reduce anxiety, depression, and stress across the full severity spectrum of mental illness in a multitude of randomised controlled trials.

This technology is unique to Mobio Interactive because only we have created a large and diverse dataset with over 3 million biomarker datapoints captured in tandem with accurate and benchmarked self-reports of mental wellbeing. Data from over 25,000 individuals from over 150 countries underlies our deep neural networks that quantify psychological stress with greater accuracy than another known tool to date.
Localised in 6 languages.
Reducing symptom severity for patients on waitlist.
Engaging policyholders with preventative mental health tools.
Decentralised clinical trials with objective endpoints.
Monthly updates on our progress tackling the world's mental health crisis.