Desktop and Systems Administrator Intern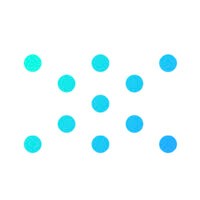 Exo Imaging
IT
Santa Clara, CA, USA
Posted on Tuesday, May 23, 2023
We are taking medical imaging where you never thought it could go - everywhere. We're aiming to build a future healthcare system that's unconstrained by the four walls of a hospital and engineered for a world where providers can see into every patient immediately. We are building an affordable handheld ultrasound device and workflow platform for a new era of medical care.
Desktop and Systems Administrator - Intern
Job Summary:
As a Desktop and Systems Administrator intern, your crucial roles are in supporting the organization's IT infrastructure and providing technical assistance to employees. You will have the opportunity to gain hands-on experience in both desktop support and system administration tasks. This position is fully onsite at our Santa Clara office.
Job Responsibilities:
Provide technical support: Assist end-users with troubleshooting hardware, software, and network issues, both in person and remotely. Respond to support requests promptly and ensure timely resolution of problems to minimize downtime.
Install and configure hardware and software: Set up and deploy computers, printers, and other peripheral devices. Install and configure operating systems, software applications, and updates following established procedures.
Maintain and troubleshoot systems: Monitor system performance and identify potential issues. Perform routine maintenance tasks, such as system backups, security updates, and patch installations. Troubleshoot and resolve system-related problems to ensure optimal performance and reliability.
User account management: Create, modify, and deactivate user accounts in accordance with company policies. Manage access rights and permissions for various systems and applications.
Assist with network administration: Support the network team in maintaining network infrastructure, including switches, routers, and firewalls. Assist in troubleshooting network connectivity issues and participate in network maintenance activities.
Documentation and knowledge sharing: Maintain accurate records of support requests, incidents, and resolutions. Contribute to the knowledge base by documenting troubleshooting procedures and solutions for common issues.
Provide training and guidance: Assist in training users on software applications and IT best practices. Offer guidance and technical assistance to colleagues to enhance their understanding and efficient use of technology.
Stay updated with technology trends: Keep abreast of emerging technologies, industry best practices, and security threats. Continuously expand your technical knowledge and skills through self-learning and training opportunities.
Education/Experience Requirements:
Currently pursuing a degree in Information Technology, Computer Science, Software Programming or a related field (preferably in your Senior year of college). Also accepting recent graduates.
Basic understanding of computer hardware, software, and networking concepts.
Familiarity with operating systems (e.g., Windows, macOS, Linux, iOS, Android) and productivity software (e.g., Microsoft Office, G Suite).
Strong problem-solving skills and attention to detail.
Excellent communication and interpersonal skills.
Ability to work independently and as part of a team.
Eagerness to learn and adapt to new technologies and processes.
Like what you see? Apply and join our team! We recently secured $220M in our Series C funding round and we're rapidly growing our team.