Manufacturing Engineer (Taiwan)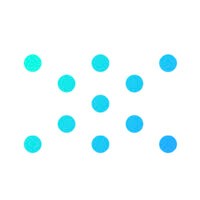 Exo Imaging
Taiwan Province, Taiwan
Posted on Saturday, April 22, 2023
We are taking medical imaging where you never thought it could go - everywhere. We're aiming to build a future healthcare system that's unconstrained by the four walls of a hospital and engineered for a world where providers can see into every patient immediately. We are building an affordable handheld ultrasound device and workflow platform for a new era of medical care.
Sr. Manufacturing Engineer with industrial or mechanical engineer experience, please read on.
This position is a fully onsite role at our office in PhingZheng TaoYuan
Our company is developing a low cost, handheld, point and shoot, medical imager that can be used in a variety of medical settings ranging from point of care to trauma to bedside applications. Our imager will allow doctors, nurses, first responders, and other medical professionals to perform ad hoc imaging procedures in a number of situations from needle guidance to performing a full heart examination to looking for plaque build up in arteries.

We were founded in 2015 by serial entrepreneurs with over 10 exits. We are a Silicon Valley company melding cutting edge material science, semiconductor technologies, advanced signal processing and AI to enable low cost imaging. Our goal is to develop an ultrasound platform to bring medical imaging to 5.5 billion people around the world who have no access.

We will change the imaging and therapeutic markets by reducing cost and increasing access and immediacy. Our 3D broadband ultrasound platform will proliferate into numerous new applications ranging from tomography, endoscopy, ultrasound patches, tissue ablation, precision surgery, targeted drug delivery and pain management.
Top Reasons to Work with Us
1) Comprehensive Benefits Package including incentive bonus and stock options!
2) The chance to join the core team of a well-funded rapidly growing start-up!
3) Help expand medical imaging access to people who need it the most!
What You Will Be Doing
We are seeking a high caliber member to support our Asia operations located in Taiwan. You will be working as a team with both headquarters and subcontractors to manage overall manufacturing platform including trouble shooting, yield analysis, yield improvement, efficiency improvement and automation for medical products.
Responsibilities include:
-Working with the contract manufacturer to continue to improve production yield, reduce assembly time and optimizing assembly layout and efficiency.
- Designing and developing manufacturing procedures, tooling, and fixtures that result in sufficient capacity to meet customer demand while also promoting product quality, process efficiency, and operator safety.
- Providing production line support including, but not limited to, implementing process improvements, troubleshooting equipment, improve process margin and performing Cpk analysis.
- Generating and modifying manufacturing process documentation and assuring that manufacturing processes and related documentation follow established policies and procedures.
- Analyzing yield data using statistical software and drive continuous yield improvement with the contract manufacturer and internal teams.
- Writing and executing process and equipment validations (IQ/OQ/PQ).
- Working with R&D, Marketing, Quality, and Manufacturing Departments during the concept, prototyping, and release of new products.

What You Need to know:
Bachelor's Degree with a minimum of 5+ years experience in the following:

- High Volume Manufacturing. Electronic Medical Device manufacturing desired
- Proven track record of transforming R&D products into high volume manufacturing products
- Experience in ACF bonding, assembly processes with complex electronic systems such as PCB Assembly, thermal conductive material, epoxy application, conformal coating, ultrasonic welding and hermetic seal is a plus.
- Solid industrial engineer experience.
Other Requirements (Travel, etc.):
This position will be stationed in sub-contractor site located in Ping Zheng, Taiwan with once a year travel to headquarter in US.
Salary range: TWD: 1,380,960 - 1,428,000
Like what you see? Apply and join our team! We recently secured $220M in our Series C funding round and we're rapidly growing our team.