Senior Member of Technical Staff, ASIC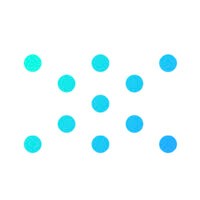 Exo Imaging
IT
Santa Clara, CA, USA
Posted on Wednesday, April 19, 2023
We are taking medical imaging where you never thought it could go - everywhere. We're aiming to build a future healthcare system that's unconstrained by the four walls of a hospital and engineered for a world where providers can see into every patient immediately. We are building an affordable handheld ultrasound device and workflow platform for a new era of medical care.
Job Summary:
Exo imaging is looking for an experienced Digital Design Engineer to join their small team of designers. This role will include design and verification of signal processing modules, interfaces, control blocks and other functions on FPGAs and ASICs. The ideal candidate will be self-motivated and prepared to challenge the status quo to ensure that all designs are the most power and area efficient possible.
This position is onsite in Santa Clara, CA
About us:
Our company is developing a low cost, handheld, point and shoot, medical imager that can be used in a variety of medical settings ranging from point of care to trauma to bedside applications. Our imager will allow doctors, nurses, first responders, and other medical professionals to perform ad hoc imaging procedures in a number of situations from needle guidance to performing a full heart examination to looking for plaque build up in arteries.

We were founded in 2015 by serial entrepreneurs with over 10 exits. We are a Silicon Valley company melding cutting edge material science, semiconductor technologies, advanced signal processing and AI to enable low cost imaging. Our goal is to develop an ultrasound platform to bring medical imaging to 5.5 billion people around the world who have no access.

We will change the imaging and therapeutic markets by reducing cost and increasing access and immediacy. Our 3D broadband ultrasound platform will proliferate into numerous new applications ranging from tomography, endoscopy, ultrasound patches, tissue ablation, precision surgery, targeted drug delivery and pain management.
Top Reasons to Work with Us
1) Comprehensive Benefits Package including incentive bonus and stock options!
2) The chance to join the core team of a well-funded rapidly growing start-up!
3) Help expand medical imaging access to people who need it the most!
Job Responsibilities:
The full design flow for digital modules in FPGAs and ASICs, including, but not limited to: design, simulation, synthesis, timing closure, BIST, test vector generation and debug.
Design and verification of interface circuits involving high-speed interface or protocols such as USB, Serdes, or PCIe.
DFT or scan insertion.
Digital design interfacing to analog modules, such as ADCs or PLLs.
Board level design or verification.
Develop and execute code on FPGAs
Lab bring-up and testing.
Python, Assembly or C programming.
Education/Experience Requirements:
A BSc. with a minimum of 6 years of relevant experience or an MSc. with 4 years of experience in digital design and verification.
Experience with simulation, verification, synthesis (Synopsys or Cadence tool), STA, timing closure, chip tapeout and bring-up.
Micro-architecture design.
Implementation experience with fixed-point DSP based on MATLAB or C models.
Experience with FPGAs
US $142K - $160K. Offered salary may vary based on candidate's background and experience
Like what you see? Apply and join our team! We recently secured $220M in our Series C funding round and we're rapidly growing our team.