Staff Mobile Software Engineer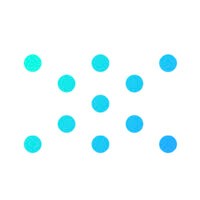 Exo Imaging
Software Engineering
Santa Clara, CA, USA
Posted on Friday, February 17, 2023
We are taking medical imaging where you never thought it could go - everywhere. We're aiming to build a future healthcare system that's unconstrained by the four walls of a hospital and engineered for a world where providers can see into every patient immediately. We are building an affordable handheld ultrasound device and workflow platform for a new era of medical care.
Exo is taking medical imaging where you never thought it would go — everywhere. We are looking for a talented and personable Staff Mobile Software Engineer to join our product development team. We are looking for a manager to help build and launch Exo's cloud-based platform. We need someone with exceptional organizational and communication skills, attention to detail and prioritization skills.
Must be located in the Bay Area - this position is a hybrid role, but can transition to fully onsite.
Responsibilities
Lead a team of talented iOS engineers to architect, design, and develop groundbreaking medical device software that focuses on delivering exceptional user experiences
Collaborate with cross-functional teams, turning user needs into actionable requirements and scalable architectures
Embrace your passion for customer experience and use your expertise to implement software that is not only functional, but visually appealing and engaging
Lead by example, demonstrating your deep understanding of Swift and SwiftUI and your ability to deliver high-quality solutions in a timely manner
Following Exo's Software Development Life Cycle best practices foster a culture of continuous learning and helping the team reach their full potential
Education and Experience
Degree in Computer Science or related field
7+ years' experience leading technical teams in the development of mobile applications for iOS
Strong experience in Obj-C, Swift, and SwiftUI, with a proven track record of delivery
Deep understanding of iOS development concepts and frameworks such as Core Data, Core Graphics, Core Image, Combine, Accessory Manager, and more
Experience with iOS connected devices (USB, BLE, etc.) and interfacing with hardware systems
Knowledge of medical devices, digital health and/or ultrasound technologies is desirable
Salary Range: $175,000 - $195,000 USD depending on education and experience
Like what you see? Apply and join our team! We recently secured $220M in our Series C funding round and we're rapidly growing our team.