Senior Mechanical Engineer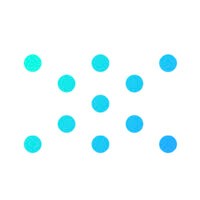 Exo Imaging
Santa Clara, CA, USA
Posted on Thursday, November 3, 2022
We are taking medical imaging where you never thought it could go - everywhere. We're aiming to build a future healthcare system that's unconstrained by the four walls of a hospital and engineered for a world where providers can see into every patient immediately. We are building an affordable handheld ultrasound device and workflow platform for a new era of medical care.
Job Summary:
Exo-Imaging is seeking a highly talented Senior Mechanical Engineer to work onsite and design new ultrasound products for manufactures in Asia.
As a member of a fast-paced multi-disciplinary team, you use your creativity and diverse range of engineering experience to explore solutions to a variety of engineering problems. The team works on developing ultrasound devices and services through some of the most advanced designs, techniques, products, and experiences in medical devices sector.
What you will do:
Manage the subsystem and/or individual part designs from concept to production.
Product design of new ultrasonic products.
Design of metal casting components for high volume/low-cost manufacture.
Document tooling concepts, component specifications and product subassemblies from initial design to market release.
Prototyping, in house and at vendors to confirm designs.
Orders, inspects, and evaluates product components, subassemblies, and tooling, for in house assembly, Asian based pilot production and Final commercial production in Asia.
Reviews reports as needed to support validation activities, including Design Verification.
Maintains detailed documentation throughout all phases of product development.
Coordinates activities with outside suppliers and consultants to ensure the delivery of supplies or services needed to meet scheduled timelines.
Conducts feasibility studies of the design to determine ability to function as intended.
Participates in brainstorming.
Work with Operations to develop strong manufacturing process instructions and operator environment is desired.
Work with Design for Manufacturability and Assembly (DFM / DAFT) guidelines from vendors.
What you need to know
Bachelor's degree in Mechanical Engineering, Product Design, or equivalent practical experience.
5 years of product design and development experience with an emphasis on high volume metal and plastics design, fabrication, and transfer of manufacture to Asia.
Knowledge of technologies used in consumer products (e.g., plastic injection molding, sheet metal, extrusion, die casting).
Experience with CAD tools (NX, Creo, Solidworks)
Experience with PCBs/FPCBs, and components used in portable medical devices
Preferred Qualifications
MSME preferred, or Extensive experience in relevant area.
7 years of product design and development experience.
Proficient in Solidworks and PDM.
Bilingual speaker (Chinese Mandarin).
Thermal and waterproofing experience.
Experience in shipping multiple products, in a Lead or Senior Engineer role.
Ability to form effective cross-functional relationships and to communicate product design and mechanical requirements clearly to non-experts.
Ability to deliver multiple large, complex, and mission-critical projects.
Requirements (Remote Working, Travel):
Travel to Asia (up to 15%).
Able to come to the office minimum 3 days a week.
The salary range for this position is between $133,000-$155,000
Like what you see? Apply and join our team! We recently secured $220M in our Series C funding round and we're rapidly growing our team.