Project Management Leader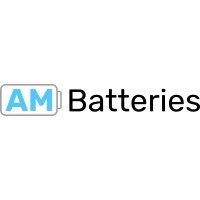 AM Batteries
Administration
Boston Metropolitan Area, USA
Posted on Tuesday, July 18, 2023
AM Batteries, Inc., located at Chelmsford, MA, is focused on development and commercialization technologies that revolutionize battery manufacturing technology to enable a much greener and lower cost battery manufacturing process. AM Batteries is seeking self-motivated, enthusiastic candidates to join this extraordinary journey to bring the next generation lithium-ion battery manufacturing technologies to the marketplace.
JOB DESCRIPTION:
AM Batteries (AMB) is seeking a Project Management Leader to manage and advance a group of joint development projects and contracts with strategic customers, government agencies, vendors, etc., while building a world-class project management office to develop a set of business processes in support of the rapid growth of AMB.
The incumbent is expected to be a self-motivated individual willing to perform hands-on work in a start-up company driven by break-through technologies in a dynamically changing but increasingly favorable environment. The incumbent will be interfacing with customers and collaborating with a highly experienced and skilled technical team to achieve key milestones specified in the joint development agreements. This position can have a hybrid schedule.
ESSENTIAL FUNCTIONS:
Manage a set of joint development projects and ensure timely achievement of milestones.

Manage government contracts to ensure timely delivery of promised products, services, or processes.

Develop and improve business and product development processes, such as Stage Gate Commercialization process.

Direct cross functional teams in order to deliver projects on established timelines.

Have flexibility in working hours to collaborate with overseas partners.
REQUIRED QUALIFICATIONS:
Technical background with at least BS degree in science or engineering.

5+ years of experience in managing complex engineering projects.

Experience working in a startup environment is highly desirable.

Experience handling product and process regulatory compliance.

Experience developing business processes.

Proficient in utilizing project management tools (experience with implementing project management tools is a plus).

Strong communication & relationship-building skills, experience independently running client / customer meetings.

Strong organizational capabilities and attention to detail.

Familiarity with technical products and terminology.
COMPENSATION AND BENEFITS:
Competitive salary

Health, dental, vision, and life insurance

401k plan

Employee stock option